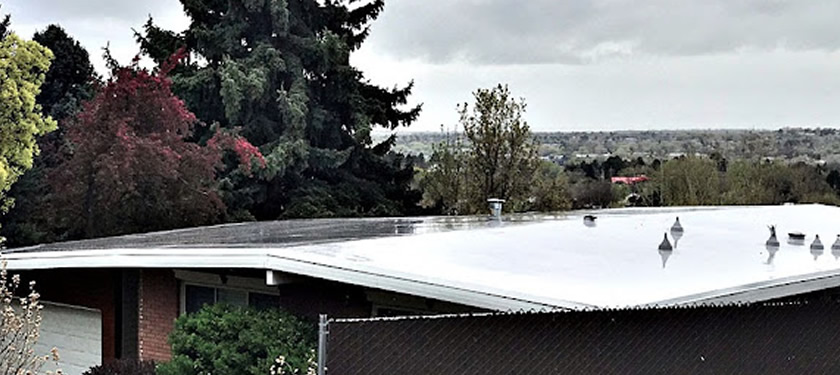 TPO Roof Installation - Sandy & Provo, Utah
TPO roof installation is one of Liberty Roofing of Utah's most popular roofing services. Popular for large commercial structures due to its energy efficiency and long-lasting nature, TPO roofing is a great deal. With our skilled and efficient crews, you'll be well on your way to a safe, highly-functioning commercial roof. Offering quality craftsmanship and unbeatable service right here in the Utah Valley, we're dedicated to making sure your new TPO roof is perfect.
What is TPO Roofing?
TPO stands for "Thermoplastic PolyOlefin," which is a polymer filler blend classified in the broad family of rubber roofing materials. It's a relatively new roofing product, around for only about 20 years, but has become an increasingly popular roofing choice.
Types of TPO Roofing
TPO roofing types include Thermoplastic Polyolefin (TPO), Ethylene Propylene Diene Terpolymer (EPDM), PVC and Fibertite.
TPO Roofing is Energy Efficient
Due to its reflective qualities, white coated TPO roofing is considered to be highly energy efficient. The white surface reflects the sun's rays so that in the summer, the interior of the structure stays cooler. If you factor in the energy savings, this already inexpensive roofing option ends up paying for itself over time.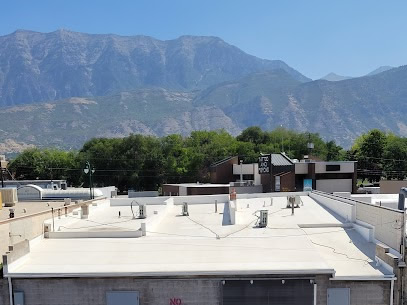 Benefits of TPO Roofs
Once you understand the benefits of installing a TPO roof to your office building, you'll wonder why you hadn't done it sooner.

Award Winning Company

Expertly Trained
Roofers

Licensed, Insured & Bonded
Choose Liberty Roofing of Utah for TPO Roof Installation
Liberty Roofing of Utah contractors are licensed, insured, and bonded. We have been a well-appreciated, well-established name in roofing in Utah for many years. As TPO installation specialists, our company knows every detail of applying TPO roofing. We also offer additional accessories to make your new roof even more efficient.
Contact us today at (801) 377-7720 for a Free Estimate on adding TPO roofing to your home or business!