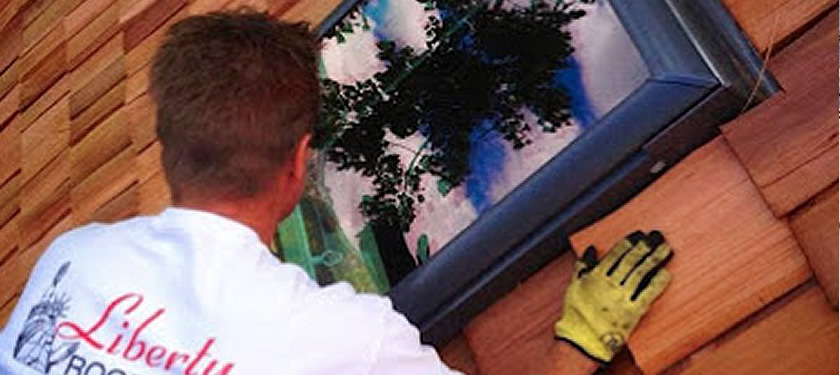 Skylight Replacement Installer in Provo & Sandy Utah
Skylights are a great option for letting the light in for a gorgeous ambiance without needing additional artificial lighting. An investment in skylights enables your home or business to be more energy-efficient in addition to adding real value to the property.
Our team of highly-trained and experienced technicians understand that skylights will be exposed to the natural elements, just like your roof, and must therefore be professionally installed. When your skylight needs maintenance or repair, our team can quickly assess what work is needed and restore your skylight to optimal condition. We are excited to provide you with the best residential skylight installation, maintenance, and repair services at a reasonable cost.
Skylight Replacement
Leaking skylights are a major source of stress for any homeowner. Unfortunately, the problem won't go away on its own, but it can be repaired or replaced. Call Liberty Roofing Utah today, and we'll be there swiftly to fix the leaking skylight and address any underlying issue that might exist.
Roof Replacement & Skylight Replacement Done Together
We advise you to do the reroofing and skylight installation or reinstallation at the same time.It may initially cost you more to reroof and install a skylight at the same time, but it will save you tons more in the long run.If you have hired our team at Liberty Roofing Utah to repair or replace your roof, now is the perfect time to have us repair or replace your skylights. If a roof replacement is already being performed on the building, having us replace your skylights can save you a lot of money. If the skylights just need to be repaired or replaced, we will provide the replacement parts or new skylight and minor roofing services too.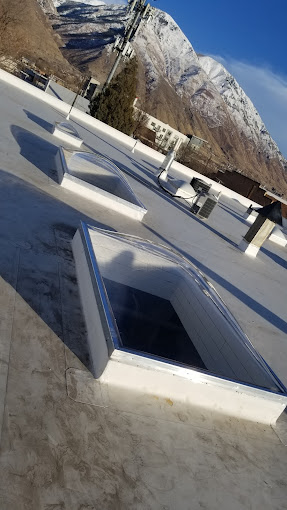 Award Winning Company

Expertly Trained
Roofers

Licensed, Insured & Bonded
Skylight Leak Repair
The the harsh weather in Utah can lead to leaks in skylights, causing potential damage to roofs and ceilings. Our professional roofers can repair or replace leaking skylights and help you prevent damage to your residential or commercial property in no time at all.
Skylights can leak for a number of Reasons, including:
Whether you are installing, replacing or repairing your skylight, it's important to get the right people for the job. We offer the best quality skylight replacement and installation in the Utah Vallery, thanks to our team of experienced professionals. Ask anyone, we come highly recommended.
If you have a leaking skylight that needs repair, an old skylight that needs replacing, or are interested in installing a brand new skylight for the first time, make your first call to Liberty Roofing of Utah at (801) 377-7720. We offer our skylight services to homes and businesses throughout the Provo and Sandy Utah areas.