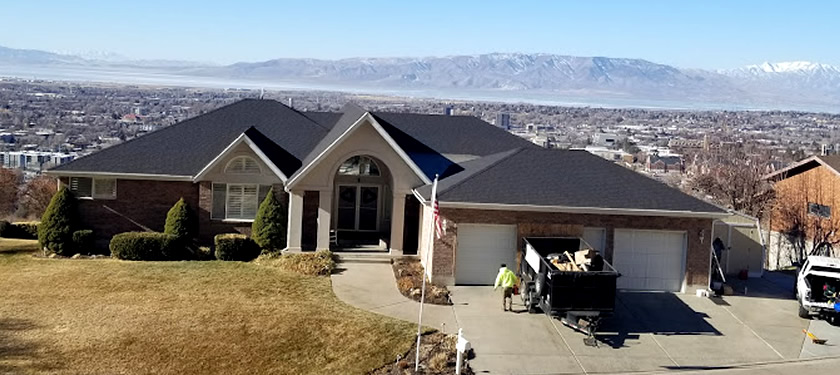 Residential Roofer - Sandy & Provo
Liberty Roofing has the same commitment to quality service and customer satisfaction for all residential roofing projects in Sandy and Provo. We make sure that every single job, whether it is just roof repairs or an entire roof replacement, is done to the very best of our abilities. Our roofing contractors want to make sure that you don't see any major problems down the road, so we take the extra time necessary to do every job the right way. You can rest assured that we will also use reputable, high-quality products for every single repair or construction project. Based in Provo, we can come to houses all around Utah County, into Sandy, and beyond.
We have the experience and know how to diagnose and fix almost any residential roofing problem at reasonable cost. Liberty Roofing offers the best in roofing services covering a wide range of applications and products. We have built a successful reputation through our proven expertise, hard work ethic, superior workmanship, and dedication to customer service. Call us today for more information on our residential roofing services.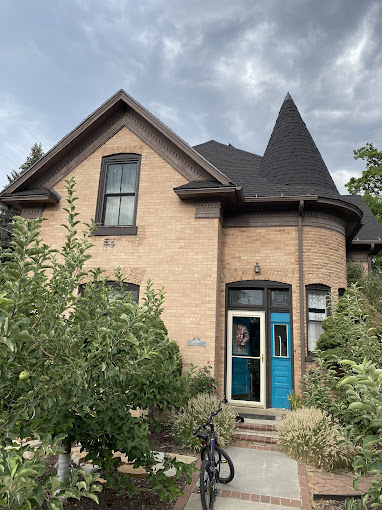 Quality Roofing Services
A reliable roof is the silent hero of any home. They protect families from inclement weather and keep cool or warm air inside. When your roof has incurred damage from extreme weather, animals, or old age it's best to call your local roofing experts. Liberty Roofing provides attentive and comprehensive repair services to homes across the Wasatch Front.

Award Winning Company

Expertly Trained
Roofers

Licensed, Insured & Bonded
Choose Only The Best Roofing Contractor in Provo & Sandy
We are a team of professional residential roofers that can handle roof repair and replacements on all types of residential roofs or specialty roofs. We are one of the top roofing companies in the greater Utah Valley area, and we have experience working with a wide variety of products, including composition shingles, asphalt shingles, metal roofs, tile roofs, PVC, and TPO. We can also work with flat roofs, roof coating, PVC, and single ply roofing, and there are many more options available. Be sure to contact us first for a free estimate when you're choosing a roofer for your next project.
We Know How to Work with Home Owners Insurance Companies
Roofing can be an extremely stressful experience. We work with all major insurance companies and can easily navigate confusing insurance claim paperwork. We've served thousands of satisfied customers and have grown to become one of the most reputable residential roofing companies in the Utah Valley. We're the top choice for any roofing issues you have.