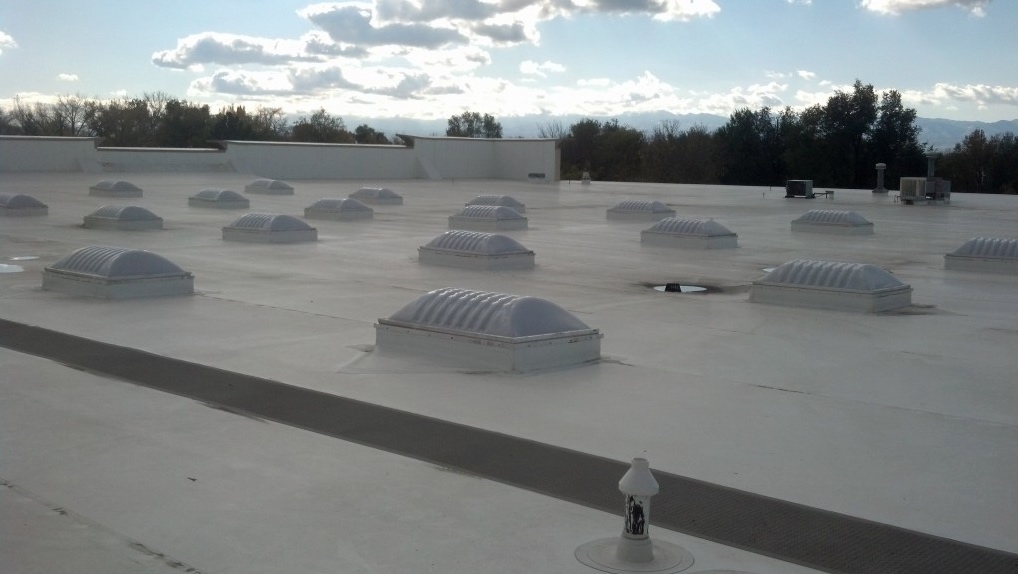 Commercial Roofing Contractor
With over 40 years in business, Liberty Roofing of Utah is the premier commercial roofing contractor in the Utah Valley. We take commercial roofing in Sandy and Provo very seriously. We understand that a leaky roof is not only an inconvenience that could detract potential customers from your business, it could also be potentially dangerous. You don't want to deal with the litigation that would follow someone slipping on your floors after a leak. Take care of your roof repairs quickly by calling the skilled roof contractors at Liberty Roofing. We can also take care of roof replacements, inspections, flat roofing, and a number of other important services. When it comes to commercial roofing, our roofers do the job the right way every single time.
No commercial roof project is too large or too small. We are single ply experts! Single ply systems are good for flat roofs, withstand ponding, are lightweight and are suited for new or re-roofing projects. In many cases, single-ply roof systems are competitive with built-up systems and can be a variety of colors, including white- popular for its reflectivity.
Liberty Roofing has extensive experience with all types of commercial roofing systems for a broad spectrum of end-users, including: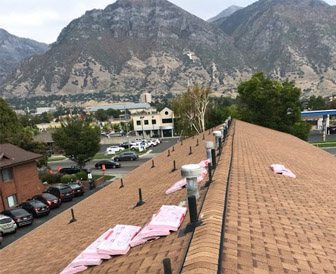 Award Winning Company

Expertly Trained
Roofers

Licensed, Insured & Bonded
At Liberty Roofing of Utah, we have the experience and know how to diagnose and fix almost any commercial roofing problem at reasonable cost. Liberty Roofing is the top commercial roofing contractor and offers the best in commercial roofing services covering a wide range of applications and products. We have built a successful reputation through our proven expertise, hard work ethic, superior workmanship, and dedication to customer service.
Utah Commercial Roofing FAQ
Contact Liberty Roofing Utah for Commercial Roofing
Call Liberty Roofing of Utah today for a Free Commercial Roofing Estimate! (801) 377-7720