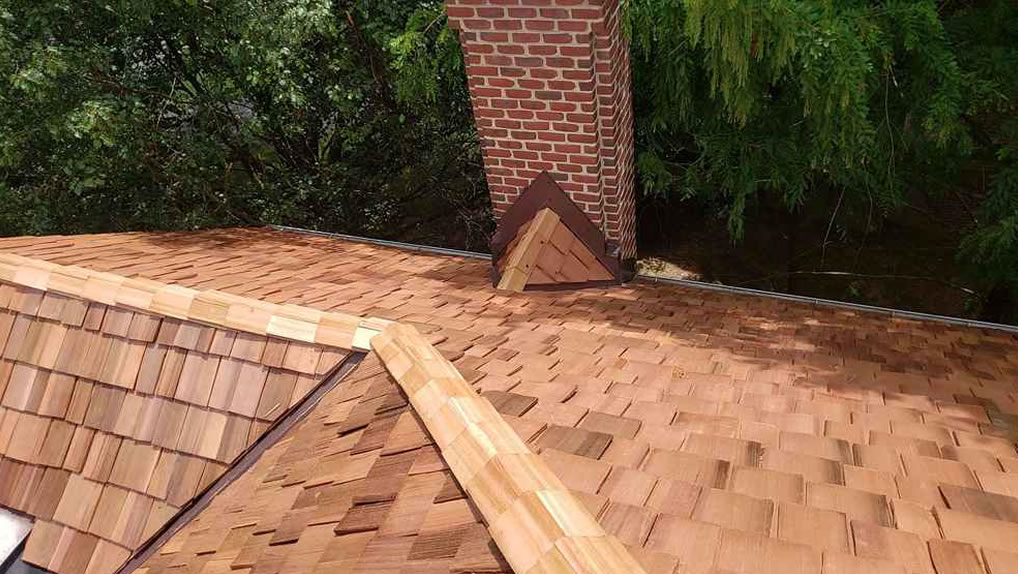 Cedar Shake Roof - Long Lasting & Beautiful
A cedar shake roof is a beautiful residential roofing option and offers many benefits. The beauty of cedar shake shingles provides homeowners with a handcrafted appearance that enhances their residence. When it comes to a beautiful roof, nothing beats the appearance of a cedar shake roof. As one of the most preferred roofing systems in the country, cedar shake never goes out of style. In fact, both homeowners and contractors love installing cedar shake roofs because of its ability to age gracefully, from a natural wood color to a grayish silver tone.
Cedar Shake Roofing is Long Lasting & Energy Efficient
When cedar shake roofing is installed correctly and properly maintained, they are expected last more than 30 years. The long lifetime of this roofing is attributed to the fact that natural cedar shakes roofing is resistant to rot, insect attack and decay, and contains tannic acid, a natural preservative. Cedar shake roofing also hold up well in extreme weather conditions including strong winds, heavy rains, hailstorms, snowstorms, and more. If you are looking to save on energy costs, cedar shake installation provides natural insulation that can give you plenty of savings on heating and cooling bills.
Curb Appeal of Cedar Shake Roofing
A cedar shake roof has a unique appearance that appeals to everyone. If you are looking for a roof that has a rustic appeal and blends well with a variety of architectural styles, then a shake roof is the perfect choice for you. There is not a whole lot that can beat the unique, natural look of cedar shingles. each shingle is installed individually, giving every piece it's own unique look. This creates a beautiful texture and golden tone to your home.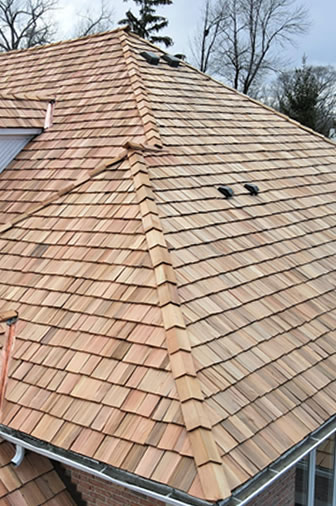 Award Winning Company

Expertly Trained
Roofers

Licensed, Insured & Bonded
Benefit of a Cedar Shake Roof
Cedar is naturally insulating – providing up to twice the insulation as asphalt shingles! You'll be able to conserve heating and cooling energy and save on your bills. Cedar shingles and shakes resist strong winds, heavy rain, hail, snowstorms, and other severe weather.
Cedar roofing requires special skill and care during installation. Liberty Roofing of Utah is one of the only qualified cedar roofing installers in Utah. If you are considering installing a cedar shake roof for a new home, let Liberty Roofing of Utah provide you with a free estimate. We are the trusted source for top-of-the-line roofing systems and services throughout the Provo, Sandy and entire Utah Valley. With us on the job, you can rest easy knowing your cedar shake roof installation is done with close attention to detail and the utmost care.

Give us a call at (801) 377-7720. We would love to talk to you about the benefits of cedar shake roof installation.